22/06/2018 - This sculpture by Martine Sterck from Belgium comprises of 796 babies made by 796 Flemish mothers.
What led to this beautiful tribute to the Tuam Babies is told by Martine as follows:
'I found an article in a local newspaper about the missing babies. I was speechless... From that moment on I knew that I wanted to do something for those babies and children, so they will never be forgotten. Because I'm a student at the artacademy in Dendermonde (it's a city in Belgium and my hometown), I wanted it to be my year-project. I made 796 little balls of (60gr) clay and then I asked 796 mothers if the wanted to make a little baby.
Of course I didn't just ask them, I've told the story of The Tuam Babies even more than a thousand times I think. I just wanted them to realise how important this was for me and for the children. Thanks to all of those mothers and actually everyone with a child wish, this piece was made. It was made with so much love! It fills my heart that so many people helped me create this.'
Thank you to Martine and everyone involved.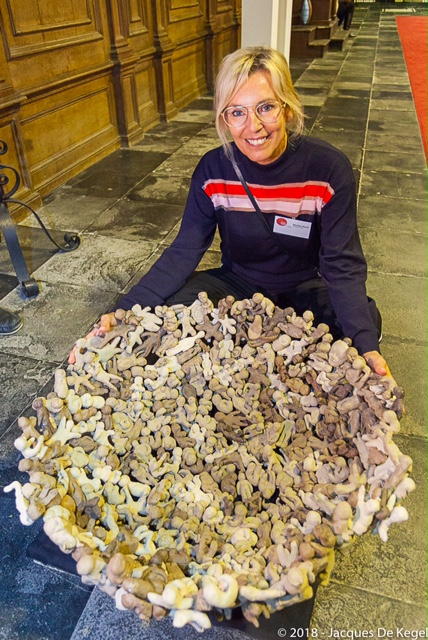 Martine Sterck with her Sculpture