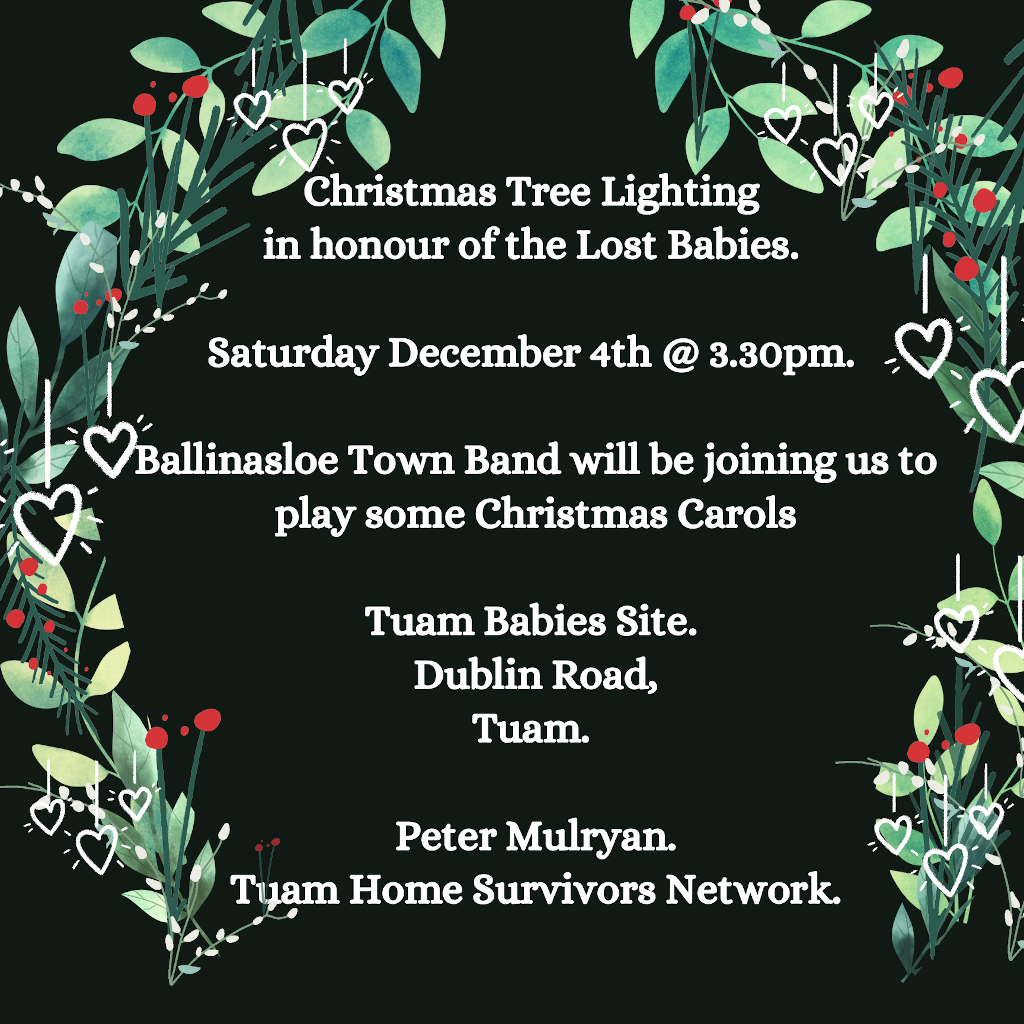 Please join us to turn on the Christmas tree lights at 3.30pm on Saturday December 4th 2021 at the Tuam Mother & Baby Institution site.
Christmas is a time for families and remembering those that are absent from our lives. The babies/children and mothers that are in the sewage pit and also the babies that are in the grounds of the Grove Hospital never got a chance to be part of a family. Let us be their family and acknowledge them. They have no voice only our voice. Let us stand together and reflect on those babies/children and mothers that didn't make it through and to stand in solidarity with all survivors of all institutions who continue to be haunted by the trauma they endured.
I would very much appreciate if you could invite your friends and family. I hope that as many survivors of these institutions, their families, friends and members of the public can make it to this Christmas gathering. If anyone would like to hang a remembrance token on the Christmas they are welcome to do so.
Please remember to share our event on social media to spread the word.